The 8th annual Art in the Park takes place on Sunday, October 8, from 9 a.m. to 3 p.m., with a rain date on October 9. Arts in the Garden now includes a unique collection of more than 25 local artists, a photography booth for families and friends designed by Allison Webb, AIFD, a bonsai display, a children's craft table, and an extensive collection of plants native to southern Delaware. Attendees can enjoy food from Taco Riho, music by Norman Gaither and acoustic guitarists, as well as Hopkins ice cream provided by Paros Ice Cream.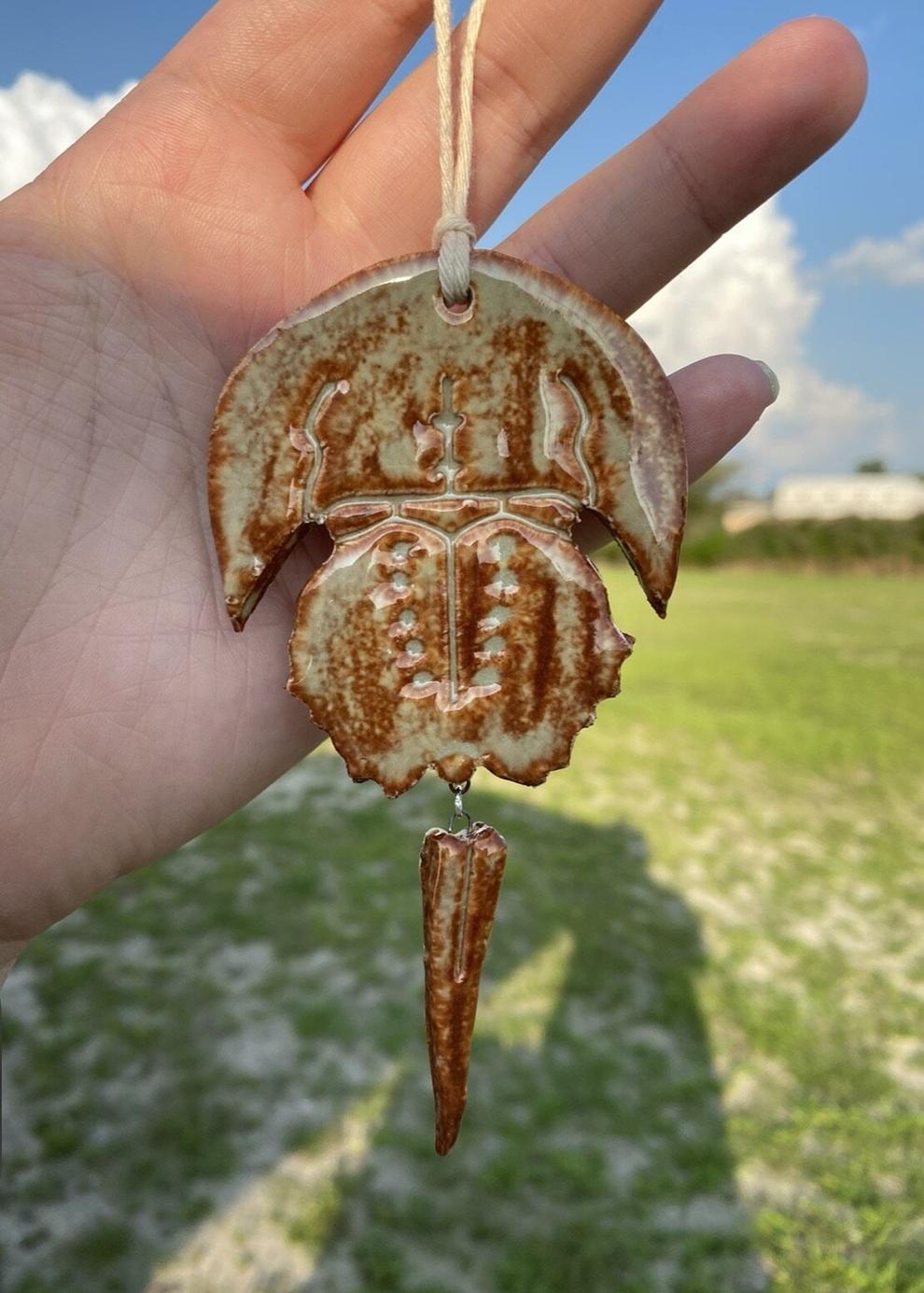 Participating artists and their works include:
• Alison Schweiger Webb — Brooches, bowls, baskets and hanging ornaments made in traditional coiled baskets using pine needles.
• Backyard Jellies & Jams – Featuring plum jelly found along the beach, the perfect gift for the gourmand, our jams and jellies are locally made and guaranteed to please any palate.
• Beth Whitman-Pitzer, Moon Shell Paper Co. — Creative note cards inspired by the beach, flowers and local plants.
• Bethany Tyndall, Local Waves Studio — Handcrafted, wheel-thrown pottery with a coastal Delaware flair.
• Betty Hostler, GoGoGarden — Recycled garden art for garden and backyard birds, and antique glassware given new life in the garden. "You may never look at your dishes the same way again." Bird baths, teapot birdhouses, conservatory flowers and garden mushrooms.
• Cathy Cranfield, Beach Rocks – Jewelry that reflects a love of the beach and gardening with a little whimsy and fun.
• C-Glass Sisters — Ocean-to-art pieces with authentic sea glass collected on the Eastern Shore.
• Deborah Bryant — Coastal pottery inspired by the changing display of waves, along with the colors of the seasons found in the rich and diverse landscape of the Eastern Shore.
• Delaware Bay Clay — Functional beach-themed ceramic plates, serving pieces and flower pots for everyday life.
• Floral designs by Agatina — Fresh live flowers are dried and pressed, then arranged in a picture frame.
• Gary Stewart — Tall Oaks Trading Company Solid cutting boards, serving trays and a variety of hardwood products for the home.
• George Todd – Resin and wood reflect "resin waves" on charcoal boards, cutting boards, frames, vases and jewelry.
• Happy Camper Design, Margo Mitchell — Owner, Founder and Maker of all Things! Specializing in custom signs, handcrafted wood crafts, and home decor in a country-first style.
• Jennifer Moon-Child — Handcrafted wood ornaments, magnets, trinket dishes and other home decor, all cut with a scroll saw, using fine home hardwoods.
• Joy Peterson – Grape silk wreaths decorated with dried flowers for the fall and winter holidays.
• Catherine Chartier — sunscreens made of fused glass, ornaments, magnets, floral motifs, butterflies and dragonflies.
• Kerry Stewart, Tall Oaks Trading – Artisan soaps made using herbal and plant infusions or 100 percent organic clay scented with essential oils.
• Photography by Marian Dowling — A local nature photographer providing note cards, canvas, and prints of the wildlife and coast of southern Delaware. Limited edition prints are ready to be framed.
• Margie Sameru — Entrance stones made from a unique blend of concrete and colored glass to create functional entrance stones in beach and nature designs.
• Nancy Bramble, Bramble On Jewelry — Jewelry craftswoman who designs contemporary necklaces and bracelets made from wire, glass beads, leather and rope.
• Parker Place Cool Recycled Stuff has been in business since 1994 and has been selling recycled Madmats since 2008, and has now sold thousands of them. "People love the long-lasting quality of Madmats!"
• Salt Town Trading Co. – Candles inspired by the surrounding coastal nature select luxury home fragrances to capture the beauty of the land and seascape of the region. "Our clean, ethically sourced soy and coconut candles are sustainable, non-toxic and hand-poured along the Delaware coast."
• Sharon Davis – Creator of Davis Crafted creates original wet wool home decor, gifts, and wearable art.
• Story Hill Farm – Home to rare heritage breed Randall Cattle and acres of wildflower meadows in Frankford, will bring "Maybelle," a restored vintage horse trailer decorated as a miniature, portable version of their store. SHF raises its own non-GMO heritage, natural pork, beef and eggs, as well as handcrafted peanut butter. Samples of goods from other local makers and producers will also be on display.
• Travis Bauer — Carefully crafted bowls, vases and sculptures that celebrate the unique textures, colors and grains that nature has given these materials.
• Zoe Seavey – Tangerine Boxes are whimsical jewelry handcrafted in bohemian style using "recycled materials."
• Taco Reho Food Truck — Taco Reho is a SoCal-inspired food truck making its way across lower Delaware. It has been voted Best Food Truck in Delaware five years in a row. Taco Reho specializes in hand-pressed tacos, burritos, hot dogs, and fries. Tortillas are made fresh every day. French fries hand cut. The whole atmosphere is fresh and funky. "If you are a taco lover, this is a place you should try. They are constantly compared to the West Coast in terms of similarity of flavor and acceptability!"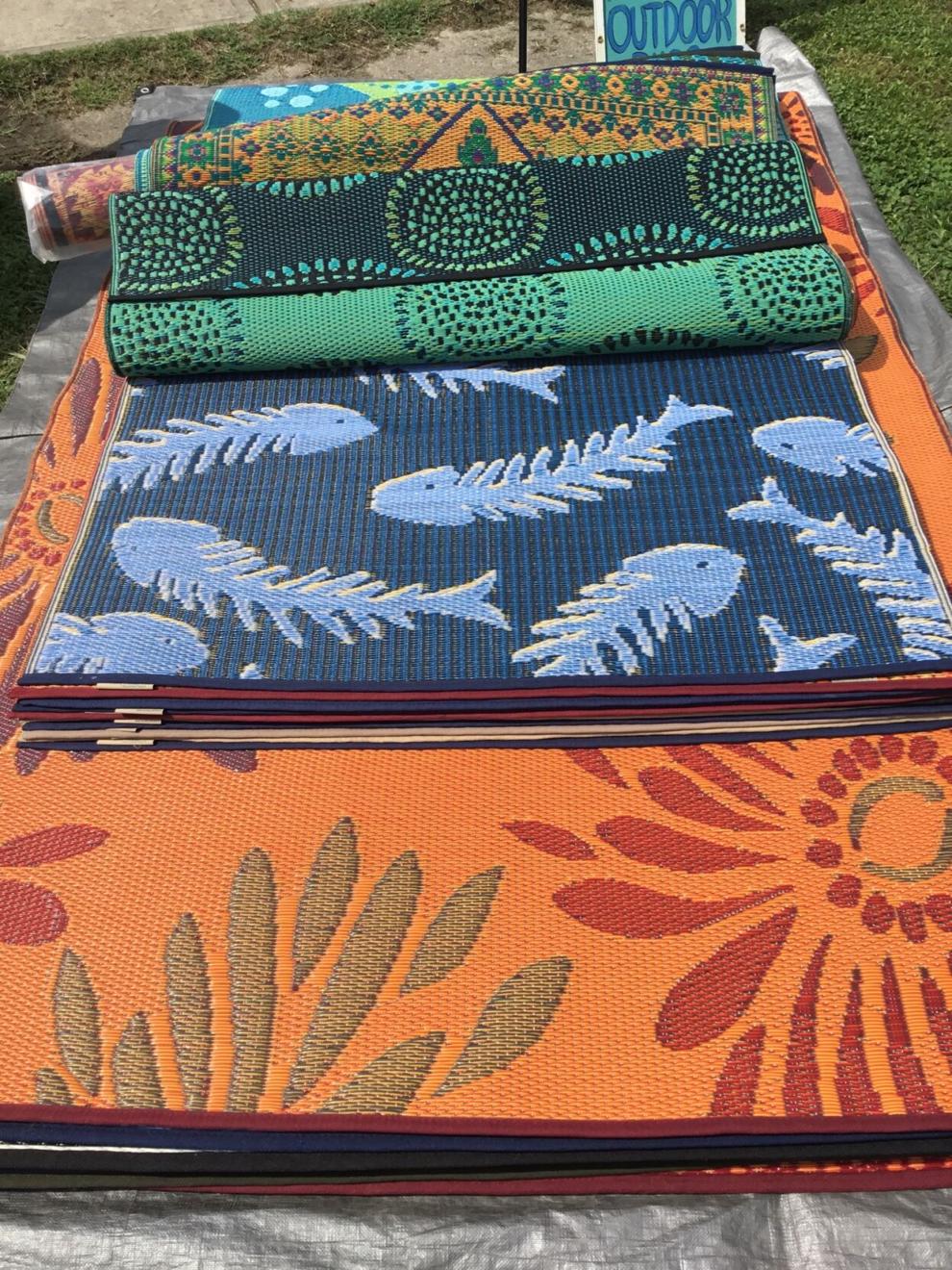 Inland Bays Garden Center is open Monday through Saturday from 9 a.m. to 4 p.m., and Sunday from 11 a.m. to 3 p.m.
For more information, contact Sandy Daniels at (302) 539-1839 or events@inlandbaysgardencenter.com.