Celebrity and lifestyle coverage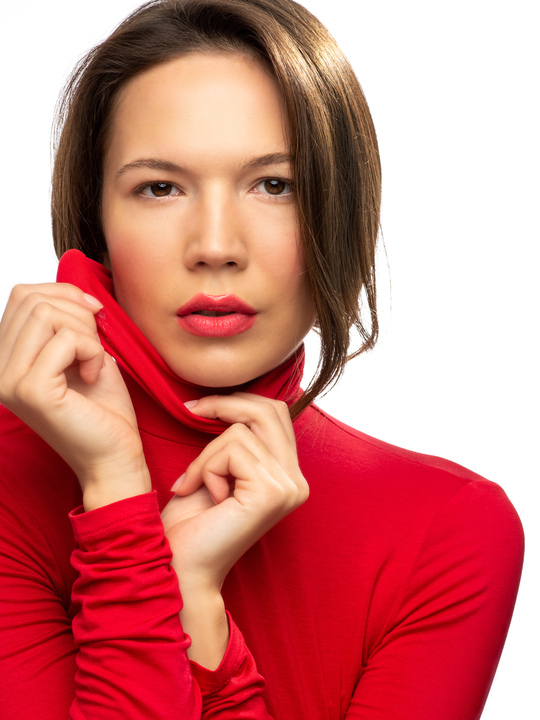 Milm introduces a new holiday shade of its popular lip and cheek balm inspired by the red color of the festive winter amaryllis flower. The natural pigments and unique texture of this festive amaryllis balm rejuvenate lips and cheeks in two strokes. The holiday season is here, paint your world with crimson amaryllis! One of the stars of lifestyle portal Cover Style's luxury Christmas box will be this magical balm, without which we can't imagine mingling around town…

For the most festive part of the year, Milim introduces a new shade of cult-favorite lip and cheek balm Lips&Cheeks – Festive Amaryllis, a special red shade inspired by rich winter amaryllis flowers.
Natural pigments and unique texture instantly give lips and cheeks a luxurious look, natural fullness and freshness.
New Festive Amaryllis Balm spreads beautifully, is gentle and long-lasting on lips and cheeks, so you can create a glamorous look quickly and practically, with just two swipes.
Melem Lips&Cheeks Festive Amaryllis Balm is carefully formulated with its nourishing cream base and rich color that comes from high-quality natural pigments.
In addition, the nourishing formula of Milem based on shea butter, castor oil, panthenol and vitamin E intensely nourishes and softens the lips, preventing them from dryness caused by negative external factors.
With its unique formula, it is very gentle on the lips, softening them and protecting them from dryness, while on the cheeks it blends quickly and easily with foundation and skin, refreshing without a greasy and shiny effect.
It is enough to apply it directly to the face and wipe it gently with your fingers or, if desired, with a sponge or makeup brush.
The amaryllis flower, which dominates with its color and beauty, is a symbol of love and romance, but also a symbol of luxury because it blooms in winter when no other flower blooms.
Melem was inspired by its rich, luxurious flowers and special shades of red to create a limited-edition Lips&Cheeks lip and cheek balms codenamed Festive Amaryllis.
Thanks to its nourishing texture, the new Festive Amaryllis perfectly suits all skin tones and hair colours, and is practical to use, as it is quickly applied to the lips and distributed on the cheeks for a feminine, festive touch. look Which you will love.
With the new Melem Lips&Cheeks Festive Amaryllis tinted lip balm and blush, you can be ready for any occasion during the most festive day of the year and look all your beauty.
It is available in all DM and BIPA stores at a price of 4.00 euros.
Photo: promo