Club Notes | Jefferson City News Tribune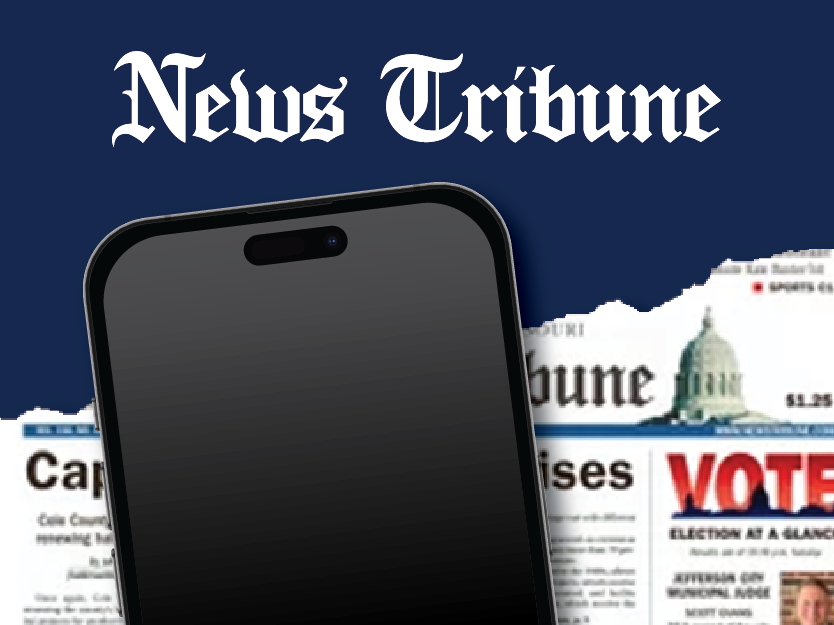 St. Mary's Hospital Auxiliary Club
St. Mary's Auxiliary's annual research auction Sept. 22-23 raised more than $1,700 for patient care services.
The unsold items were donated to the Church of the Immaculate Conception for their Mustard Seed Project, which provides used items to the public on a donation basis. She extended her sincere thanks to Auxiliary Member Theresa Tolksdorf for the use of her building for the sale.
The auxiliary also raised additional funds through a book and gift sale held Sept. 25-26 at the hospital.
In other fundraising news, the assistant held a Halloween bake sale on Oct. 31 at the hospital and began preparing for Christmas with its annual holiday open house on Nov. 8 in the gift shop.
The assistant also sells poinsettias for the holiday season. Orders are due November 15, and plants can be picked up November 30-December. 1. For more information or to place an order, call or visit the hospital gift shop or call Bev Stafford at 573-681-3743.
In addition, an Auxiliary's Christmas Luncheon will be held on December 5 at the Courtyard by Marriott. It will also serve as the December Board of Directors and General Membership Meeting. Officers will be hosted at the luncheon, and members will be asked to approve the Auxiliary's revised bylaws.
In other helpful news:
The Auxiliary is pleased to announce several new officers for the 2024-25 year: Barb Schimmins has accepted the position of President-Elect, Diane Wildhaber will serve as Treasurer and Becky Rugg will serve as Membership Chair.
The board voted to continue providing funding to purchase stuffed animals for children served through the hospital's interventional services.
The Busy Fingers quilting group is hard at work on a quilt that will be raffled off at the Christmas luncheon. The quiltmakers also purchased materials for the quilt to be raffled off at next year's Ice Cream Social.
Scholarship applications for Saint Mary's staff, auxiliary members and their families seeking careers in health care are due by December 1. For more information and an application form, contact the hospital's volunteer office or email Tina Sellner at (email protected).
The assistance offers several travel excursions that are open to the public:
Exploring the Alpine countries, April 25 – May 6, 2024.
Discover the colors of New England, October 4-11, 2024.
Irish Splendor, March 23-30, 2025.
For more information about these trips, contact Linda Oligschlaeger at (email protected).
The Auxiliary is always looking for new members and volunteers. Currently, volunteers are needed for the following activities: gift shop, hospitality van, cardiac rehabilitation, and greeters. For more information, please contact Bev Stafford at 573-681-3743.
Guru Lambda Iota
The first October meeting for Teacher Lambda Iota was held on October 3 at the home of Janet Brown. Members signed up for the October Dinner Social at Sweet Smoke BBQ before going to California, Missouri to see Hocus Pocus on October 28 at the Finke Theater.
Madalyn Bell reported on pecan sales and distributed pecans to members to sell. Tress Prenger fundraised for the next Honor Flight as a service project for the month of October. At the first City Council meeting, a comprehensive financial report was presented. The tentative date for the Valentine Bruch is February 10, based on venue availability. Founder's Day may be April 22 or 29, depending on space availability. Our class will be making name tags and programs for both the Valentine's Day Luncheon and the Founder's Day Dinner.
The next City Council meeting was on October 18 in the NH Scheppers, Clydesdale Room. Susie Perkins passed out a list of items needed for her daughter's second-grade classroom for indoor recess activities due to the fire at Trinity Lutheran School. Members can sign up to purchase an item or donate cash.
Janet introduced the cultural program with an old article in the mini-pages of the newspaper about my mother's Tusi-Mosi bouquets. Small bouquets can contain herbs and/or flowers. It also gave the meaning of some flowers, such as red roses and red tulips, which symbolize passion and love, yellow roses symbolize friendship, rose petals symbolize the memory of lost loved ones, lilies of the valley symbolize joy and happiness, and a child's breath symbolizes purity. And innocence. I also read a poem about bullies. Instead of going through the distress we or our loved ones are experiencing, we can use the situation as a way to "grow through it." This also goes hand in hand with our Watch Beta Sigma Phi Grow & Bloom theme. It gave a new twist on how to deal with difficult times and was a very interesting program that everyone enjoyed.
The second October meeting was held on October 17 at Perkins Restaurant. Tammy Meyer reminded members of the upcoming October social to dine at Sweet Smoke BBQ before going to the Finke Theater to see "Hocus Pocus." Madalyn Bell ordered an additional 315 pounds of pecans. Tress Prenger is once again fundraising for the next Honor Flight.
The November service project will be donations to the Samaritan Center to purchase turkeys for families. Jane Marpacker discussed venue options for Founder's Day and as a class we prefer the Bones Banquet Room. Members donated indoor recess toys to a kindergarten class at Trinity Lutheran School. We will collect the items at the next meeting.
Madalyn presented the cultural program based on an article in the December 6, 2021 issue of Southern Living magazine about "The Life of the Party" by Sid Evans. It was about family traditions during the holidays and his outrageous, fun-loving uncle who loved to party. His contribution was Bloody Mary cocktails. He had a conservative recipe because he wanted it so drinkable that you couldn't resist a second recipe. Since his death in 2014, the family has continued to use his recipe in his honor. This is an example of how family holiday traditions can be created and how they continue to create cherished memories for everyone.
Submitted by Madalyn Bell, Recording Secretary.
Minutes of the cultured pearls meeting
The Planted Pearls meeting was held on November 4 in the building formerly known as the West Point Senior Center. President Carol Abbott moderated the business meeting. The hosts were Cheryl Kennon, Barb Testerman and Connie Wade. Judy Bangert and Pat Cunningham attended as guests.
Cheryl Kennon presented a program about the history of Thanksgiving from the beginning to the present day.
The November day trip will be on November 17th to the Handel Haus at Cole Camp. Christmas lunch will be held on December 2 at Bones Restaurant.
The next regular monthly activities are November 13 and 27, Pony Tail/Hand & Foot at HyVee; November 15, Day Bridge at HyVee; Nov. 17, Pinochle at Las Trujas in West Edgewood; November 29, Day Canasta in Colton.
November birthdays are: Ina Henson and Jan Schaeffer. December's hosts are Pauline Eggers, Ina Henson, Barbara Herrmann, Jean Schaeffer, and Peggy Roemer. Our next meeting will be at 11:30 a.m. on December 2 at Bones Restaurant.
Submitted by Martha Kleindienst, Secretary.