Mr. Tom is the new sponsor of Veganuary in 2024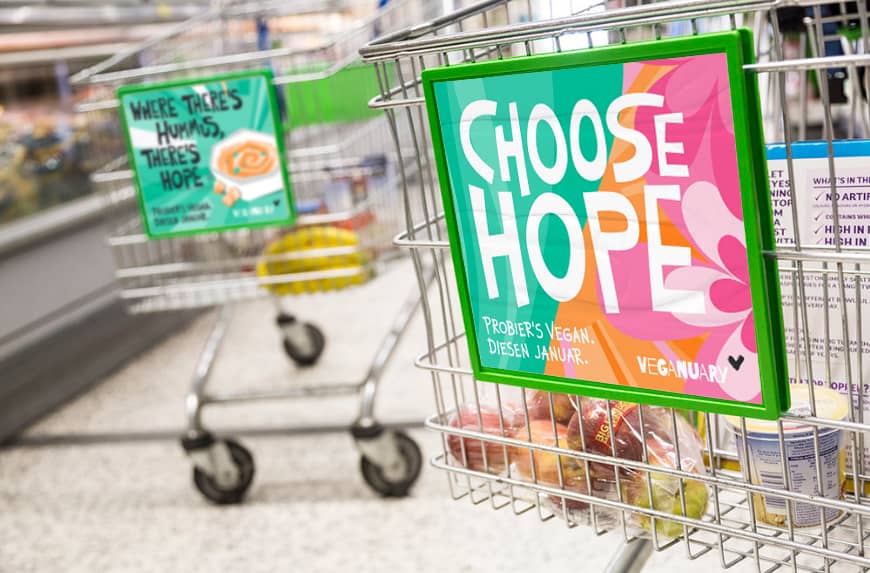 German confectionery manufacturer Hosta is sponsoring the vegan organization for the first time, underscoring its special mission to continue accompanying the growing movement of vegan and vegetarian confectionery products into the future. The company's cult classic, the vegan Mr.Tom peanut bar, has been on the market since 1955.
According to estimates, about 1.6 million people in Germany live a vegetarian life. If you want to get involved in plant-based nutrition, the nonprofit Veganuary is the perfect place to start. Veganuary encourages people around the world to try a vegan diet this January, supporting participants in discovering plant-based foods and educating them about the positive impacts on the environment, animals and health. The vegan movement has grown into a global movement that not only inspires millions of people to eat more consciously, but also encourages companies to promote plant-based options.
Eat snacks without animal products
According to opinion research institute YouGov, in 2023, nine percent of adults in Germany took up veganism as an opportunity to consciously try a plant-based diet. Confectionery products are also becoming increasingly popular, which is why their recipes are increasingly being changed and made without animal products. Mr.Tom's Peanut Bar has been vegan since the start of production in 1955. For Hosta CEO Laura Opferkuch, it is especially important to continue to present Mr.Tom's bar as a vegan product and dedicate herself to the vegan movement.
"The demand for vegan and vegetarian confectionery products is growing – a very exciting development for me personally," says Opferkuch. "At Hosta we want to support this growing movement. This is reflected not only in the Veganuary sponsorship, but also in our Mr.Tom bar, which makes enjoyment possible." Without any concessions.
Vegan 2024
Mr. Tom is a year-round vegan sponsor in 2024. But the connection goes beyond sponsorship: with social media challenges, vegan cookbook raffles, influencer collaborations and other exciting campaigns, Mr. Tom relies on authenticity and thus underscores his vegan values ​​as well as his commitment to sustainability. The vegan campaign will enter its next round in a few weeks.
More information: hosta-group.com and vegan.com/de