The Jonas Brothers held a pre-Thanksgiving musical feast at the Fiserv Forum
I don't know if Monday night's Fiserv Forum tour stop was the best Jonas Brothers concert in Milwaukee — but it was undoubtedly the most.
The boy band played for about as long as the three-hour runtime of Christopher Nolan's blockbuster film Oppenheimer – and with a 14-piece band backing them and a voracious audience screaming with joy to every song and euphoric, thrilling step, almost as loud as the birth of a bomb also. Want to hear your favorite JoBros song? You've definitely heard it… considering they played almost all of them, over 60 songs plus a Christmas song because that's the season. The only thing missing from Monday's giant kitchen sink is Bonus Jonas.
Otherwise, if you're a JoBro addict, Monday night had everything one could hope for, except maybe an invitation to share a backstage milkshake with your favorite sibling and discuss "Camp Rock" fan fiction — and even if you're far from that as a JoBro fan , it was hard not to be impressed by such an intense, epic, and entertaining effort.
Rising dramatically from beneath the corners of their elaborate main stage — seemingly shaped like a flying V-guitar with color-changing "Tron" lighting outlining everything — Nick, Joe and Kevin opened their marathon performance with one of their latest tracks, "Celebrate," along with " 2020 single "What a Man Gotta Do", all covered in fireworks. With the help of their bouncy brass band, the trio sounded great, and their light and energetic pop music resonated throughout the Fiserv Forum space – all while their playful poses and points resonated Certainly with the screaming crowd singing along to each track and the microphone standing up and wandering around the stage.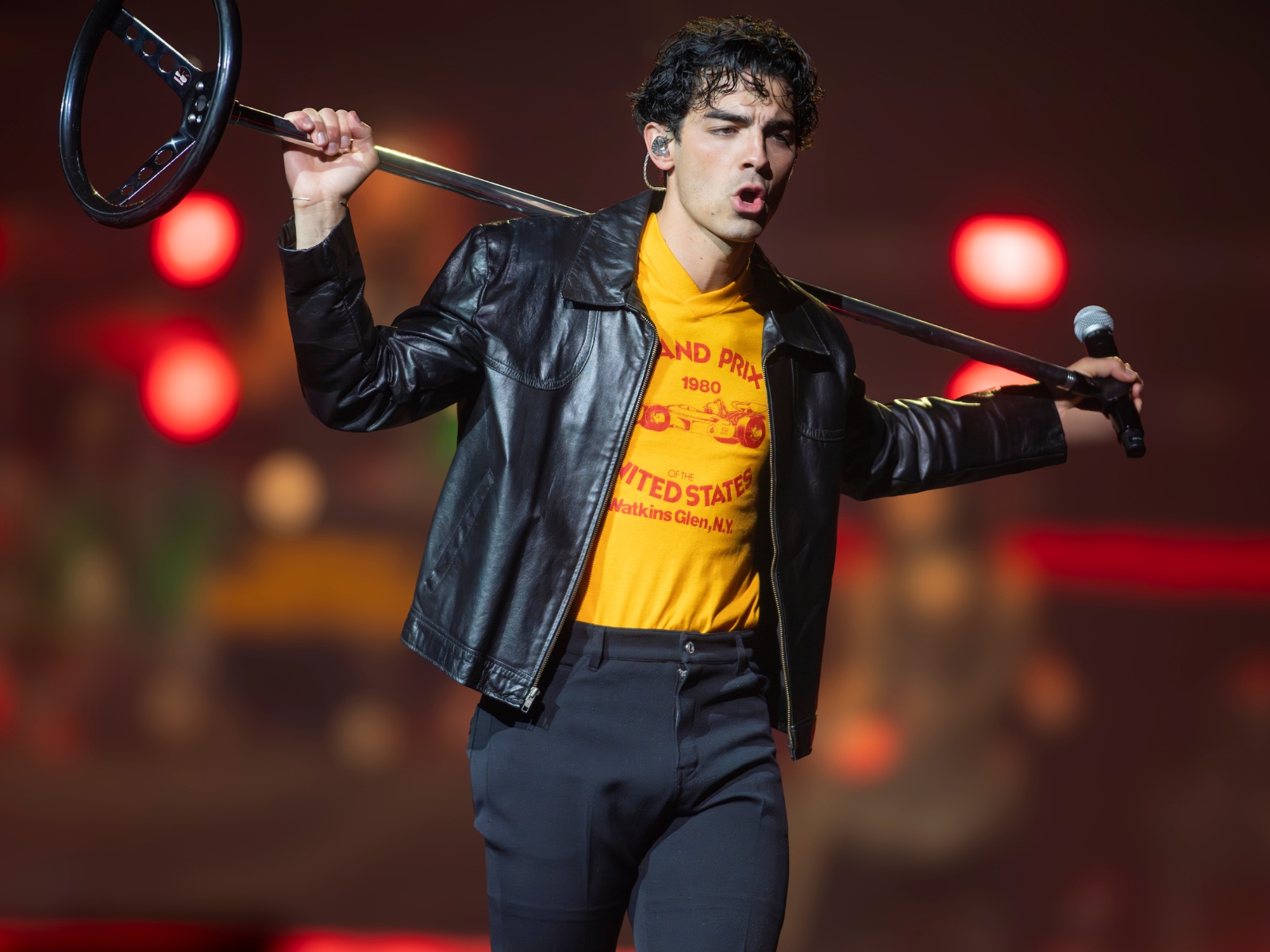 That was just the platter of aural entertainment, for the pre-Thanksgiving pop feast, that the JoBros had prepared for the evening: a five-course "Eras Tour"-style musical meal across eras and albums. After a nostalgic video recap of their early rough-haired days, complete with "Camp Rock" clips and ever-increasing MySpace views, they delved into their self-titled debut (sorry, "It's About Time"; maybe another time) and the euphoric "SOS"-able singing
The brothers' admirable goal was to try and cut as much from their setlist as possible – but while it kept things moving strong and fans certainly appreciated hearing all their favorite tracks, no matter how deep the cuts were, quantity wasn't always quality on Monday night. The songs always sounded good – but during each phase of the setlist, in order not to play until the Packers/Lions kick off on Thanksgiving, JoBros' full meal would become more of a quick tapas menu, serving up fast food in a speed mix. Unfortunately, as with eating from a small plate, which I kind of hate, small crumbs fill up time and space but aren't entirely satisfying.
During these segments – browsing through the likes of "Hold On", "That's Just the Way We Roll", "Just Friends", "Games" and more, in the case of the self-titled section – it became really hard to know what to immerse yourself in. Any song or get into the rhythm of the show, and every note ends as soon as you start moving, groove and sing along. (The persona on stage threatened to take its toll, too; it sure is tough trying to focus on being fun, loose, and fun with the audience while trying to stay on track with an ever-changing setlist.) What was mostly a night of jamming out and jamming out to your favorite songs turns into a From that to the occasional quick sprint through 30-second iTunes previews.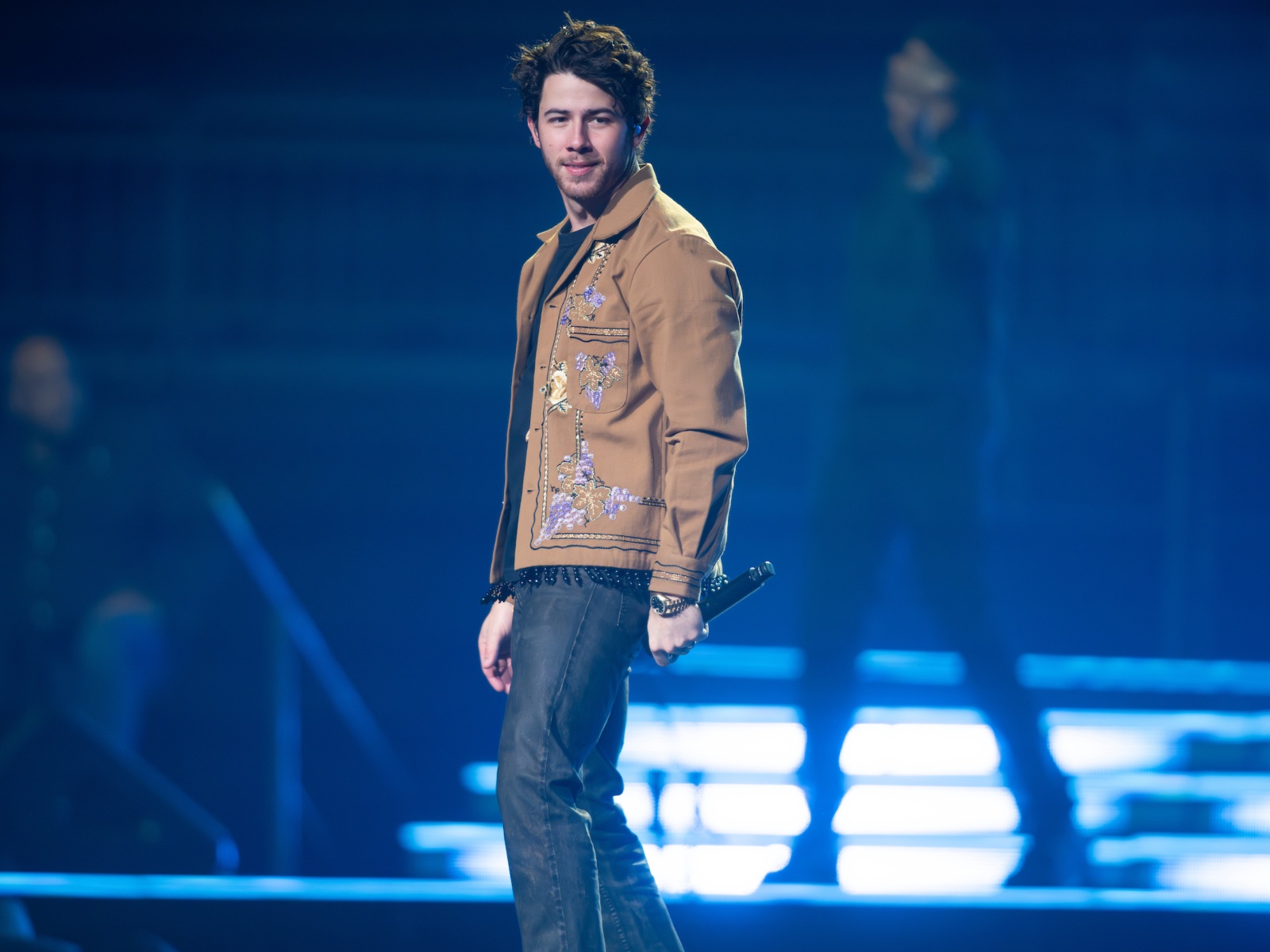 Fortunately, these JoBro blitzes weren't all night long, and they were suitably fast and almost entirely saved for deeper cuts. ("The year 3000" is the year I don't want to travel to.) So, in the era of self-titled albums, after wrapping up a collection of ballads from their smaller soundstage across from Fiserv Forum, the brothers returned to serving up full meals with "When You Look Me In The Eyes," a particularly notable selection last night since the boy band filmed their music video long ago at the Rave/Eagles Ballroom. After enjoying this particular choice, they ended the film with "Year 3000" – which, 15 years later, still performs well as an outrageously poppy riff.
Between two "Ages" I mean albums, where the JoBros mix some of their latest hits – and while normally 'we'll play some stuff off the new record' at a concert, the lyrics are on par with 'let's split up' in a horror movie, the new 'album' tracks have taken their own place amongst the songs Favorite. "Summer Baby" is a gritty, bold, and very loud favorite, while "Vacation Eyes" and "Sail Away" sound like soft, sweet jams lost from the '70s — an aesthetic only emphasized by the band member busting out a melodica solo. Is there a good way to make the new stuff as successful as the classics as well? Have Joe Jonas dramatically creep around the stage and effortlessly belt out the high notes on "Vacation Eyes," evoking the audience's decibel-defying joy.
The only time during the New Things segment that the energy dropped and the audience dared to be distracted by their phones or their friends was the adult song "Little Bird." I know I personally was definitely distracted hearing the Jonas Brothers Band sing about parenting getting old like the guy at the end of "Indiana Jones and the Last Crusade" drinking from the wrong Holy Grail.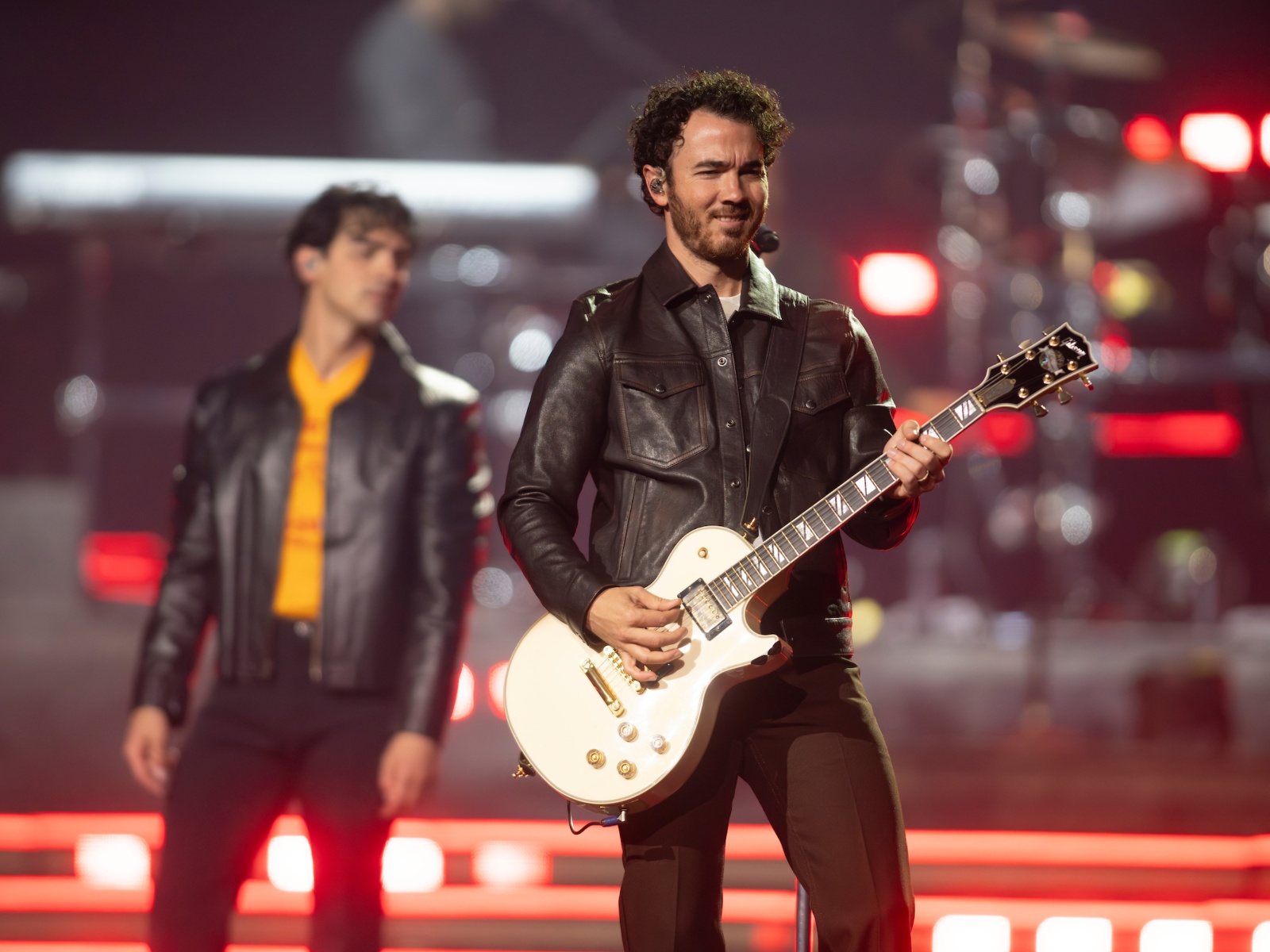 The evening moved into the next "A Little Bit Longer" phase – with more intro videos featuring more floppy verse and, unfortunately, more cut songs. The majority of this album – "Can't Have You", "Sorry", "Shelf", "Got Me Goin' Crazy", "Video Girl" and more – were given the platter treatment. Although even at iPod shuffle volume, some tracks still stand out — like "Pushin' Me Away" and "Tonight," both swinging numbers that made time for some ferocious jam sessions in the crowd. The album's titular rock song, though, gets full song privileges as well as – of course – "Lovebug," the boy band song that's all the sweet beach romantic vibes that satisfyingly crescendo into a volcano of exploding rock in the final verses. And speaking of fire and hot lava, the clip was capped off with the song "Burnin' Up" complete with flames blazing from all over the main stage.
The pop song could have been a more-than-respectable closer — and it basically did, closing out the first half of the show and leading into an intermission. Yes, the JoBros have built up enough credibility and enough catalog since the Disney/"Camp Rock" days to put on a multi-hour blockbuster show worthy of an intermission. What a world.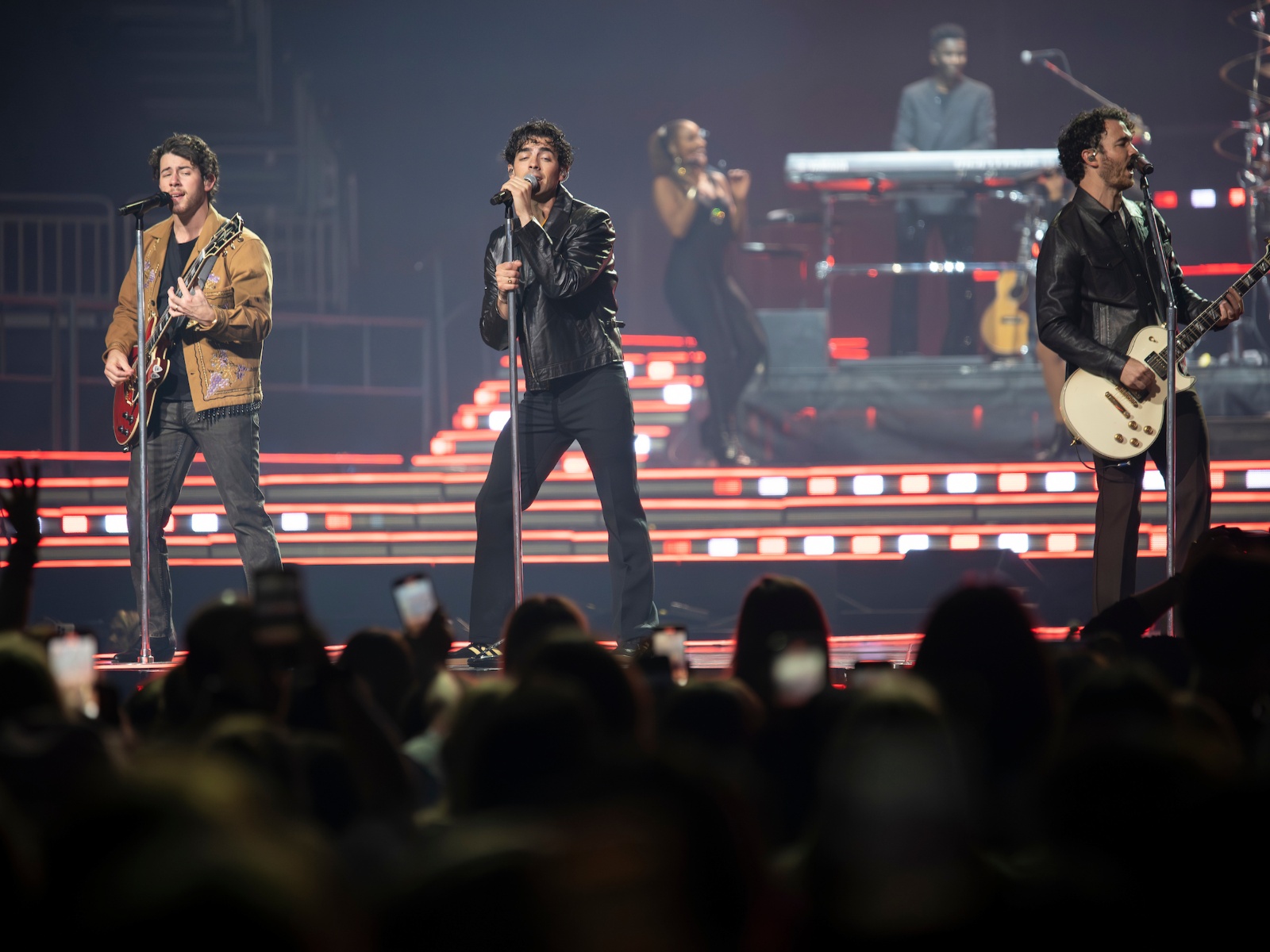 The trio eventually returned with much fewer sleeves, 66 percent more leather pants, Kevin almost dressed as Napoleon Dynamite and Nick transformed into Mark Wahlberg during the break. (Maybe it was just Bucks' redneck hat.)
After three new songs from "The Album" — "Waffle House," "Montana Sky" and "Miracle," all throwbacks in style that mix '70s funk with soulful choruses — the trio brought it right back to "Lines," a record by Vines and Hard Times ". Access to favorites were both obvious ("Fly With Me" and "Paranoid") and more obscure ("Don't Speak", "What Did I Do To Your Heart"), and the only real hiccup in this piece was the rare production oddity: To get close-ups of Nick playing the piano, a camera operator with a hand-held lens is positioned on the small B stage directly in front of Jonas — good shots of the monitors, but poorly placed for those watching the live stream and seeing a random JoBro crew member blocking your view. However, the show was so energetic, epic, and energetic — even reaching its second hour — that even a minor annoyance like this couldn't be resisted.
On the schedule, after "Lines, Vines and Trying Times" came the boy band's hiatus, but the tour stop managed to politely put the wallpaper on that with their festive Christmas song "Like It's Christmas" – complete with "snow" falling from the rafters Joe casually wears a Santa scarf and a sparkling elf hat that was thrown onto the stage. While the band had broken up during this phase, they were definitely still working – in fact they had arguably released two of their most famous songs, the sultry ballad "Jealous" via Nick and the infectious party anthem "Cake By the Ocean" via Joe and DNCE. The two solo tracks kept up the show's relentless momentum, aided by a powerful solo from the band's guitarist, rocking even as they lay on the ground and were blown leaves by crew members trying to clear away the latest hailstorm of confetti.
The party took a turn for his next, though uninvited, song: "Walls," an emotive, gospel-infused growl painted on an ethereal electronic wall of sonic canvas. The new track played like an emotional outburst for Joe, as he fell to the floor at the end and briefly popped the sexy swagger bubble of his more aloof cool man.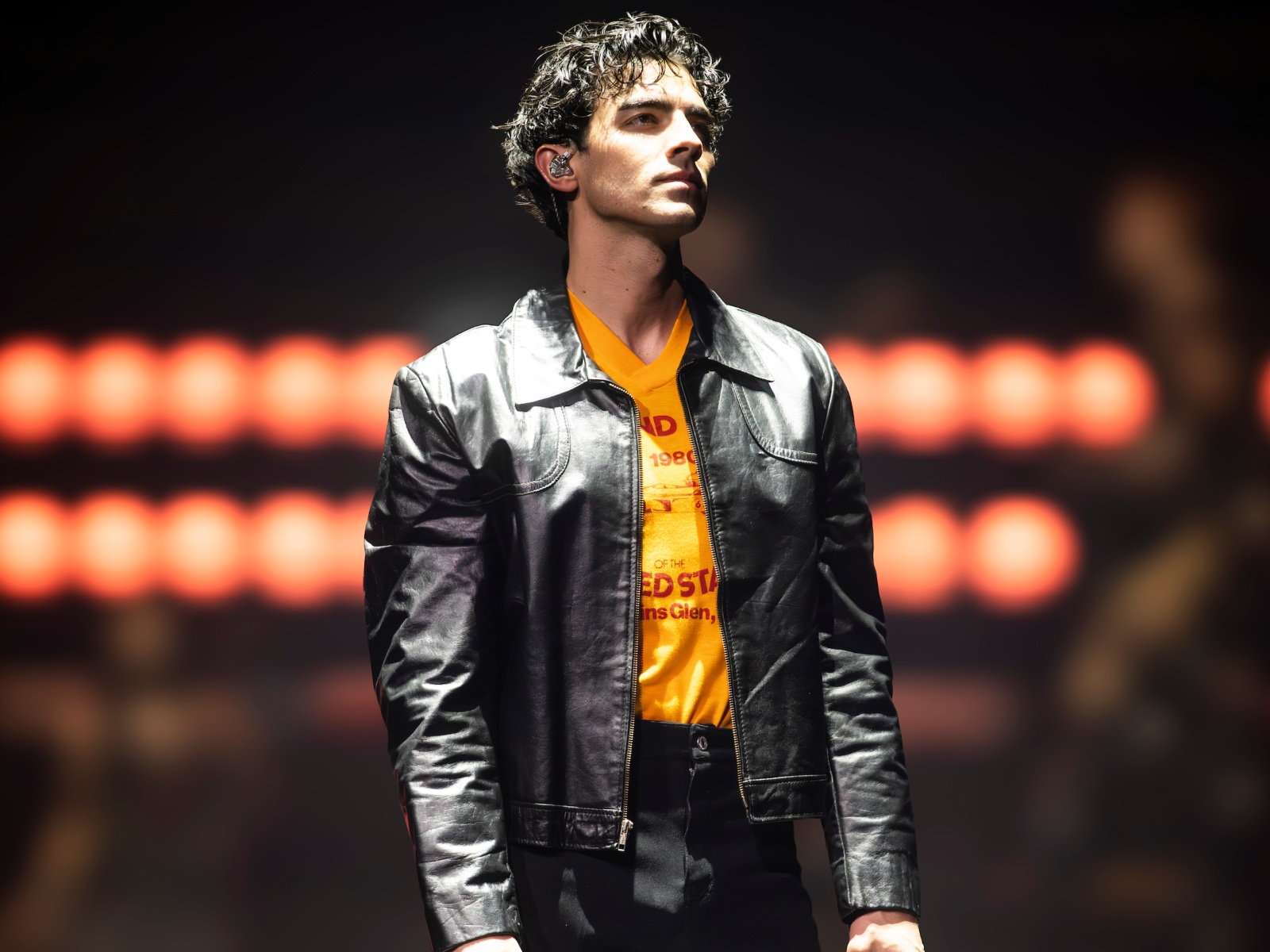 And so began "Happiness Begins" – and the beginning of the end, and no one at Fiserv Forum could be disappointed as they already got more than their money's worth from tonight's performance. But there are still hits to come – from "Cool" to the chilly Caribbean vibes of "Only Human" and a few smaller medleys. For anyone starting to feel exhausted after the two-hour mark, the guys kept things interesting on stage too (not that Monday's enthusiastic crowd might not be interested in Joe, Nick and Kevin) with booming dance breaks and solos from behind the band as well as a kiss-cam Temporary during one of the subsequent crooning poems.
Almost as long after Scorsese's film came out, the Jonas Brothers were ready to call it a night with "Sucker" and the surprisingly close — if thematically appropriate — "Leave Before You Love Me."
Thanksgiving may be just a few days away, but the fans in attendance Monday night already left grateful after an epic evening of song and entertainment — a night that showed just how much the brothers have graduated from their cheerful boy-band days, not only more prolific but more accomplished in their pop sound. And while More may not have been quite as much as cramming in as many songs as possible to the point that some of them barely qualified for ringtone length, all fans were still certainly full and satiated by this pop feast – no dessert needed.