Victim's daughters speak out after Dallas Methodist shooter convicted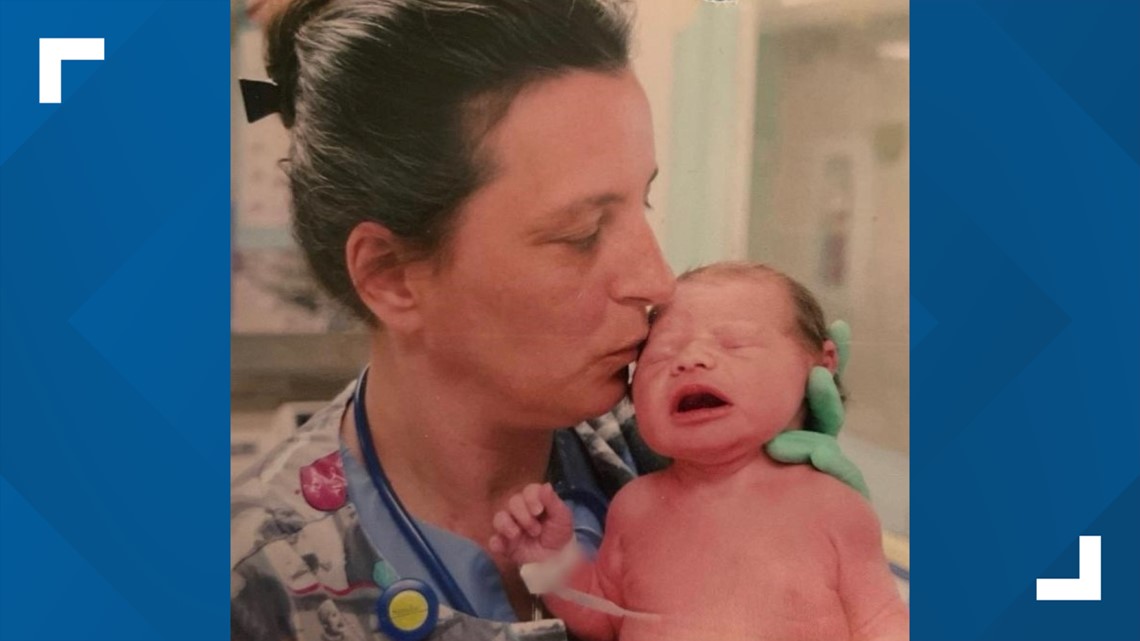 DALLAS — A Dallas County jury has found 31-year-old Nestor Hernandez guilty of capital murder in last year's fatal shooting at Dallas Methodist Hospital on Nov. 9.
Hernandez was convicted in the Oct. 22, 2022, shooting deaths of social worker Jacqueline Bucoa and nurse Annette Flowers.
Nearly two weeks into the trial, Flowers' daughters, Sarah and Kelly Flowers, spoke with WFAA in their first interview since their mother was killed 13 months ago.
"She's what brought our whole family together," Sarah said. "She was our sole parent."
The Flowers family sat in the courtroom for every minute of the trial. They saw photos of their mother's autopsy and videos of her murder.
"I knew, I knew she was dying," Kelly cried.
Annette loved to dance, her daughters said. She loved rock and roll, her favorite animals were cows, and she had a granddaughter who couldn't wait to spoil her.
Sarah cried: "She bought so many things for my daughter that I knew nothing about… and I kept looking for them…"
The Flowers daughters invited WFAA to their home because they want viewers to hear about their mission.
"To prevent this from happening to someone else's mother," Sarah explained.
Since their mother's death, Flowers' daughters said they've heard from dozens of health care workers across the country who say they simply aren't protected.
Sarah explained: "There is not enough security, and there is not enough screening for people walking around the hospital."
The complete or minimal absence of metal detectors is one example, they said. In addition to promoting safety and security in hospitals, the women also plan to advocate for better public treatment and benefits for healthcare workers.
"We want to know about any strikes or protests," they explained.
This week, following their mother's trial, the sisters created TikTok accounts in honor of their mother.
One account is called AnnetteWas There, and the other is AnnettesLegacy.
On their accounts, the sisters will tell their mother's story, and will also share messages that nurses and other healthcare workers across the country have shared with them about their experiences.
They praised two other TikTok users, Masshole McGuido (@themassholemcguido) | TikTok and TheNurseErica (@the.nurse.erica) | TikTok to start a campaign and speak out after their mother was killed.
"It is long overdue to make these changes," Sarah said.
She continued: "(Our mother) is happy… She is proud of us."